Description
Artist: Drugs For Drunks
Title:MDWS Part I & II
Media: audio
release status: available
Drugs For Drunks is the solo project of Diego de Regil, musician and video artist, whose music can be best described as an apocalyptic mixture of Drone, Industrial, Noise and Darkwave, more recent works with a taste of Witch House from the likes of Salem or White Ring.
Using drum machines, synthesizers and guitars, his recordings and live sets cascade into huge, dismal walls of sound. He recently toured with Italian act Mushy, DOSE, Ritualz, El Resplandor and Douglas McCarthy of Nitzer Ebb.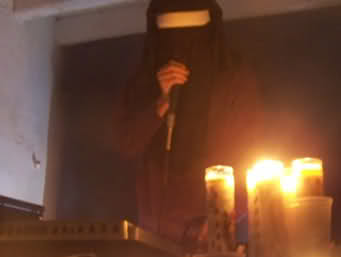 In August 2011, Drugs For Drunks play at the Bleak Labelnight, together with Mushy.
MDWS Part I & II are two tracks of experimental sounds, intriguing and exciting… probably not made to make you feel comfortable.
Drugs For Drunks focus on the dark side of urban sites and sounds, turn beats into a ritual, ceremonial procession, a spiritual search. Created in April 2010, Drugs For Drunks have released so far on Clan Destine Records and Amdiscs // Petit Pistolette Discos.
Artist Link: myspace.com/drugsfordrunks, soundcloud