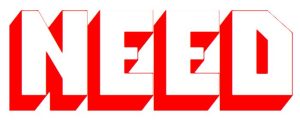 Alternative * Noise * Rock
Vienna / Austria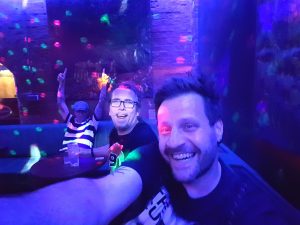 NEED were initially formed end of the 1990's out of the ashes of Torso, a more metal oriented band from Vienna. Tom Lorenz on drums and all sorts of other stuff, Bernhard Hansbauer on guitar and vocals. The band name is a nod to Mudhoney, of whom we have been massive fans ever since the early 90's.
We played one show and then disbanded.
After Torso reformed in the early 2010's as T.R.S., the same thing happened again! Tom and Bernhard decided to restart NEED, since the big part of T.R.S.'s set was NEED tracks anyway.
Chris from T.R.S. supported us and became a member of the band as well.
NEED play a quite unique type of music, simple arrangements with a twist create stripped-down, noisy, punk-esque songs with highly infectious themes and chords.
We would love to sound like The Jesus And Mary Chain, My Bloody Valentine and Sonic Youth, but we simply don't. But we love 'em.
NEED are:
Tom Lorenz (dr)
Bernhard Hansbauer (bass, voc)
Chris Hauer (guit)